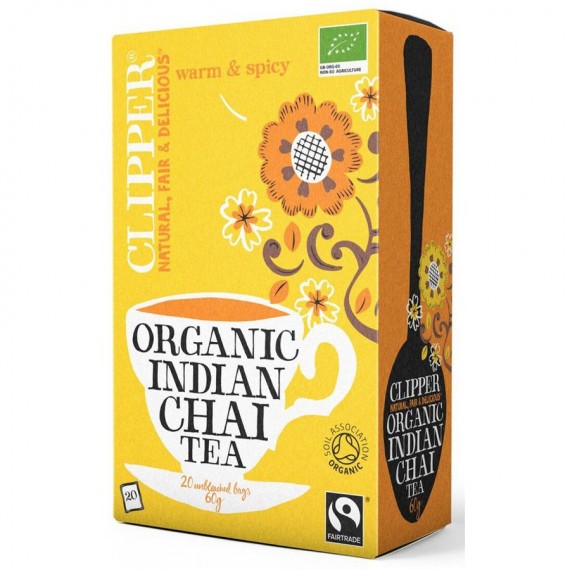 Clipper
Indian Chai 20'S
The finest organic black tea carefully blended with traditional Indian chai ingredients, warming cinnamon, cardamom, & cloves.
Availability:
Black tea*, Cinnamon* (17%), Orange peel*, Cloves* (8%), Fennel seed* (5%). *Organically grown ingredient. Tea, Cinnamon, Cloves, Fennel: traded in compliance with Fairtrade standards, total 83%.
Clipper products are made with pure natural ingredients. We use only the highest-quality sources, add nothing artificial. No wonder they taste so good.
There are no user reviews for this product