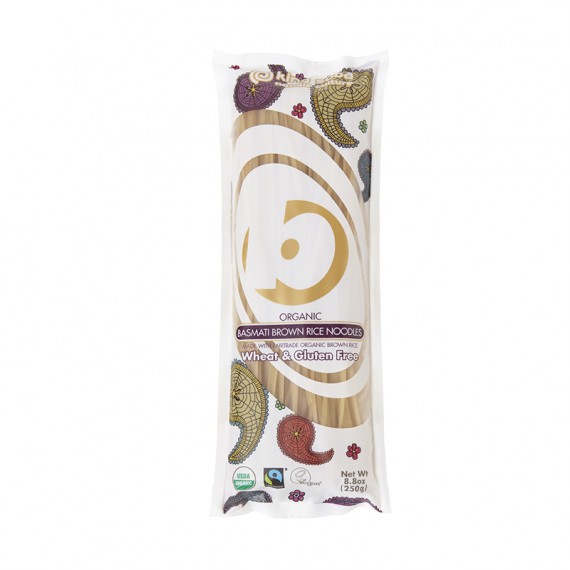 King Soba
Organic Basmati Brown Rice Noodles - 250G
Transcribed from Sanskrit as 'the fragrant one' and grown in the foothills of the Himalayas, Basmati is considered to be the 'king of rice'. Research shows that both brown and white Basmati are higher in B vitamins and minerals that other varieties of rice and have low and medium GI values respectively.
To prepare: Bring water to a rolling boil and slowly submerge noodles then reduce to medium heat. Gently separate noodles with a fork. Cook for 5 – 6 minutes. Do not overcook! Drain and rinse well with cold water. Add to your ingredients or sauce.
Certified: Organic, Gluten Free, Fairtrade, Vegan
Groceries

Type

Grain & Pasta
Ingredients: *100% brown basmati rice.
Certified organic.
There are no user reviews for this product