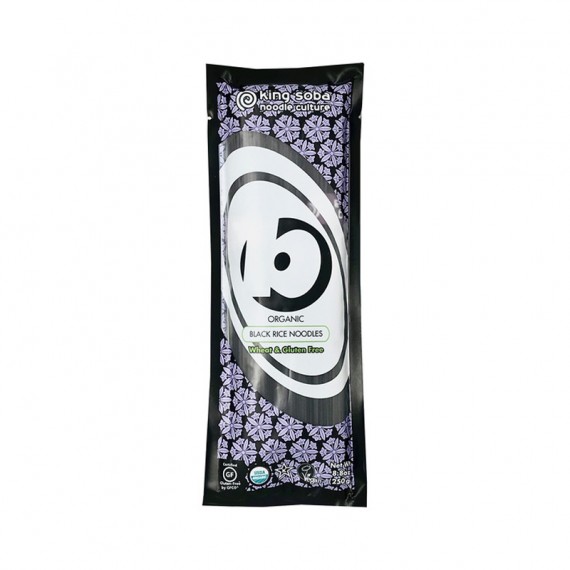 King Soba
Organic Black Rice Noodles - 250G
The Organic Black Rice Noodles by King Soba are a seriously chic adaptation on a staple food, with less than two grams of fat per serving. The rich colour of the Organic Black Rice Noodles renders into a crowd pleasing purple when boiled and is sure to impress any dinner party gathering. Black rice is also more nutritious than its whiter cousin, containing more than double the iron, calcium, and zinc.
To prepare: Remove paper ties. Bring water to a rolling boil and slowly submerge noodles then reduce to medium heat. Gently separate with a fork. Cook for 4 – 5 minutes. Do not overcook! Drain and rinse well with cold water. Add to your ingredients or sauce.
Certified: Organic, Gluten Free, Kosher, Vegan.
Groceries

Type

Grain & Pasta
Ingredients: *Black rice, *brown rice.
*Certified organic.
There are no user reviews for this product