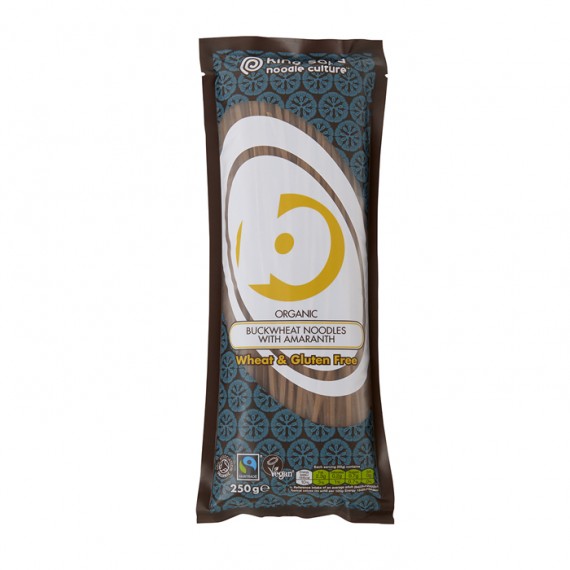 King Soba
Organic Buckwheat & Amaranth Noodles - 250G
Research shows that both brown and white Basmati are higher in B vitamins and minerals than other varieties of rice and have low and medium GI values respectively. Amaranth has more protein than any other grains and is high in calcium .
To prepare: Bring water to a rolling boil and slowly submerge noodles then reduce to medium heat. Cook for 4-5 minutes. Drain and rinse well with cold water. Add to your ingredients or sauce.
Groceries

Type

Grain & Pasta
Ingredients: *Buckwheat Flour (50%), *Brown Rice Flour (30%), *Amaranth Flour (20%).*= certified organic.
There are no user reviews for this product