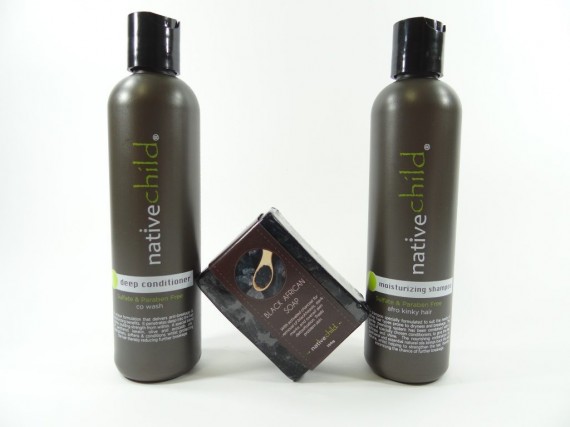 Native Child
Mini Combo
1 x 250ml Sulfate , Silicon & Paraben Free shampo
1x Deep conditioning cream with anti-breakage benefit, that gently cleanses your hair without stripping your hair of its natural oils.
1x Native child African Black Soap with Activated Charcoal.
Delivery Costs Calculated at Checkout
Availability:
A Sulfate , Silicon & Paraben free shampoo that gently cleanses your hair without stripping your hair of its natural oils.
A Sulfate & Paraben free Deep conditioner that rehydrates & strengthens hair making it soft and manageable.
A fantastic Natural soap that combines the traditional Black African Soap recipe with the benefits of activated charcoal . This functional soap is great for people with acne prone skin, blackheads, dark spots or general problem skin as it is designed to pull out toxins leaving pores clean. It moisturizes skin leaving it soft and beautiful. Great for all skin types and can be used on the whole body.
There are no user reviews for this product