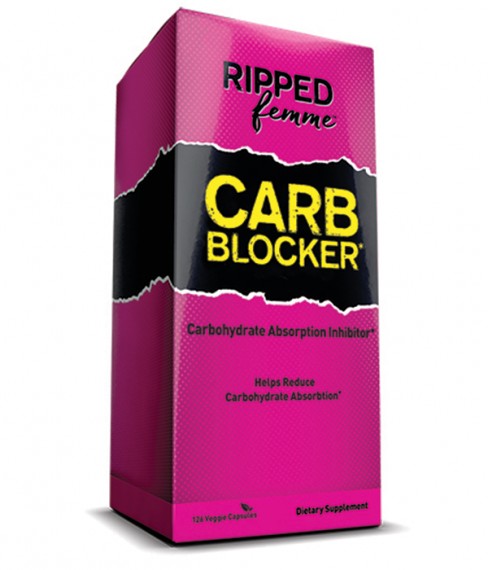 Ripped Femme
Carb Blocker - 126 Capsules
Carb Blocker is an all-natural supplement designed specifically to block carbohydrate absorption and support weight loss. Our formula contains two clinically proven key ingredients, white kidney bean extract and L-arabinose. White kidney bean blocks starchy carbohydrate absorption and L-arabinose delays sugar digestion and reduces spikes in blood sugar and insulin.
Availability:
Supplementing with Carb Blocker inhibits the enzymes that breakdown bad carbs and spike insulin levels. That means your body digests less of the bad carbohydrates in your food that get stored as fat.
Helps reduce the digestion of carbs.
Helps delay the digestion of sugars.
Supports weight loss.
Vitamins & Supplements

Type

Gym Supplements

Weight-loss Support
White Kidney Bean Extract
White kidney bean (WKB) extract is an all- natural carbohydrate (carb) blocker that can reduce the absorption of carbs and help support weight loss. Multiple clinical studies suggest that WKB extract can have a significant impact on reducing carbohydrate absorption in the body. WKB extract primarily reduces the absorption of starchy carbohydrates, including foods such as potatoes, rice, pasta, breads and cereals.
L-Arabinose
L-arabinose is a naturally occurring compound and is widely distributed as a component of complex non-starch polysaccharides in plant cell walls. Research suggests that L-arabinose can delay sucrose (sugar) digestion and therefore help reduce blood sugar spikes and excessive insulin release.
There are no user reviews for this product