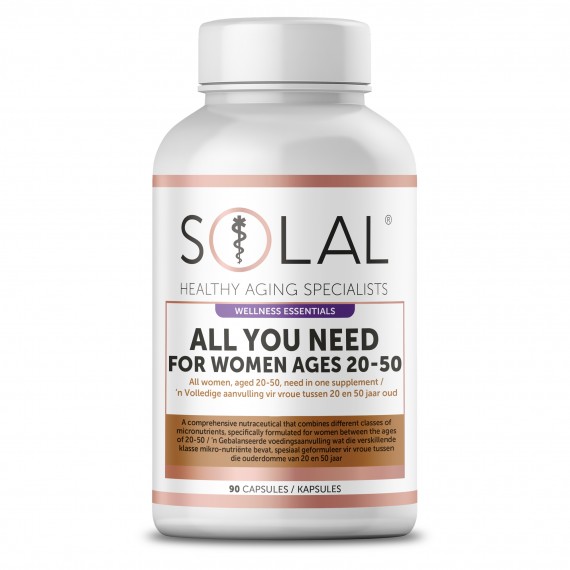 Solal
All you need Woman 20 - 50
A comprehensive nutraceutical for women.
A comprehensive all-in-one supplement for women. SolalWoman contains optimal doses of bioidentical vitamins and chelated minerals, with concentrated herbal and plant extracts, antioxidants and all 3 forms of omega: krill oil, fish oil and flaxseed oil, each providing different health benefits.
There are no user reviews for this product