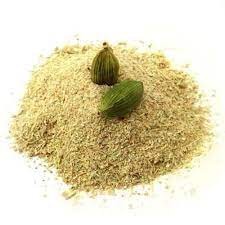 Health Reform
Cardamon ground - 50g
spice full of flavor
only a little bit required to impart flavor
has health benefits
Cardamom, called the "Queen of Spices," comes from the dried, ripe fruit of a plant in the ginger family. Its sweet taste and enticing aroma are delicious in cakes and pastries, and in Indian and Middle Eastern spice blends.
• Its expectorant action improves circulation to the lungs and thus considered good for asthma and bronchitis.
• Can counteract excess acidity in the stomach.
• Stimulates appetite and cures halitosis (bad breath).
• An infusion made by boiling a couple of pounded cardamoms in a cup of water along with few mint leaves, relieves you from hiccups.
Groceries

Type

spice

Product Type

Type

Health Foods

Type

Type

Vegan Foods
There are no user reviews for this product