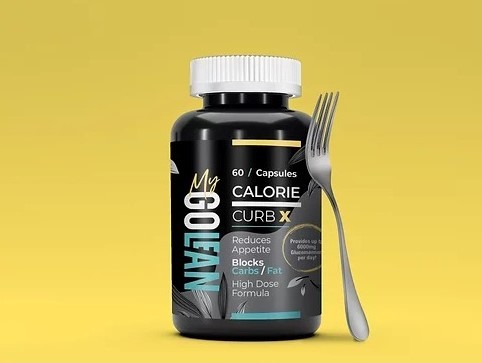 BioDermal
My GoLean Calorie Curb - 60 Capsules
Open an account and receive a 5% discount on your first purchase
The My GoLean Calorie Curb is formulated with high dose natural extracts to aid in portion control, block the absorption of carbs and fat, support a caloric deficit, aid in blood sugar regulation and healthy gut bacteria.

My GoLean Calorie Curb is jam packaed with clinically proven Glucomannan, that fills up space in your stomach by absorbing water and expanding by up to 50 times its weight. A filled stomach results in the consumption of smaller food portions.
This root also has the ability to block the absorption of fat and carbohydrates and in doing so further reduces the amount of calories available after consuming a meal.

This aids in creating a calorie deficit which results in weightloss:
Colories in VS Calories out!
Nutritional value per serving ( 2 capsules )

Glucomannan > 1000 mg, Choline Bitartrate > 65.476 mg, Garcinia Cambogia Fruit Extract > 55.55 mg, Green Tea Extract > 37.044 mg, Green Coffee Bean Extract > 18.52 mg, Goji Berry Extract > 16.67 mg, Capsaicin Extract > 16.67 mg, Potassium Chloride > 6.404 mg, Zinc Gluconate > 4.212 mg, Bioperine Extract > 1.67 mg, Vitamin B6 > 0.69 mg, Vitamin B12 > 0.4 mg, Chromium Picolinate > 0.116 mg.

Dosage:
Take 2 capsules with at least 250ml water, 3 x daily, before meals.
For best results add 25 drops of GoLean Daily Drops to the 250ml water when taking your dose of Calorie Curb.

Disclaimer: This product has not been evaluated by the Medicines Control Counsel. This product is not intended to diagnose, treat, cure or prevent any disease.

Warning: DO NOT USE this product if you are pregnant, breast feeding or epileptic. Consult a medical doctor if you suffer from any chronic illness before using this product.

Side effects: May cause, but is uncommon: bloating, flatulence, soft stools or diarrhoea. Can reduce the absorption of oral medications.
Keep out of reach of Children. Store below 25˚C out of direct sunlight.


There are no user reviews for this product