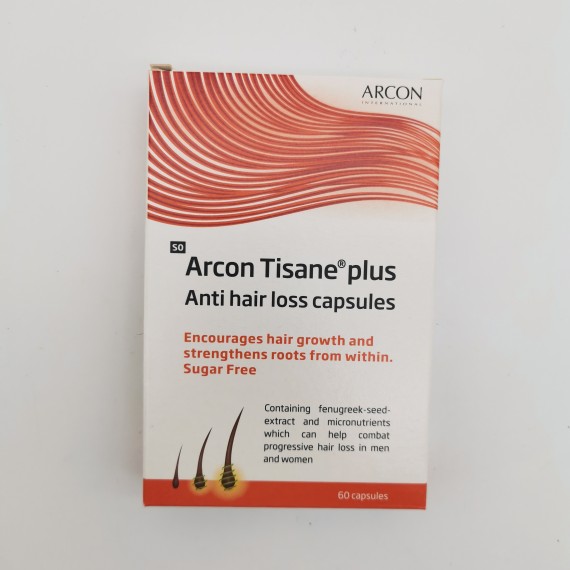 Arcon Tisane
Hair Supplement - 60 Capsules
Arcon-Tisane Hair Vitamin Capsules are nutritional supplements with fenugreek seed concentrate as well as essential hair-active vitamins from the B group.
Arcon Tisane capsules are a plant-based dietary supplement. The specially prepared extract of fenugreek seeds present in the capsules is enriched with hair-active vitamins.
The composition of valuable vitamins and fenugreek seed extract has been selected so that the body is supplied with important nutrients and building substances. Since the body cannot produce these vitamins itself, these must be externally supplied through ingestion of our daily nourishment. But a deficiency often ensues; many factors impede sufficient intake of essential vitamins, be it insufficient nourishment, stress or otherwise also negative environmental influence.
For first time users, a three month supply is recommended for best results. You can purchase it at a discount by choosing the 3-pack option.
General

Product Type

Natural Haircare

Product Type

Type

Vitamins & Supplements
There are no user reviews for this product